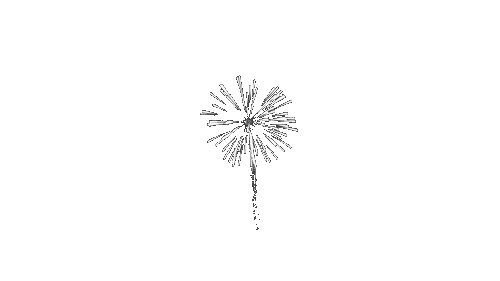 Welcome to SassleMania II!
The matches are all underway, that must mean that SassleMania has already begun!
Over the last couple of months we've seen various rivalries; twists and turns; swerves and surprise returns.
We've been everywhere from book readings to skating rinks. We've seen everything from violent pizza deliveries to mass crab attacks.
Click here to read through the official SassleMania II Fantasy Booking
---
The WV Legends Memorial Preshow Sass Royal
coco vs.
Quinn vs.
Dynasty vs.
Creepster vs.
Chrissy Benny Wah vs.
Robmayn vs.
PK vs.
NightReflection vs.
stingray11214 vs.
Mafwanix
All of these men have a chance to honor the legends of WV Forums. Will the winner make such a statement that they will be considered a spot on the main card of SassleMania III? Maybe a shot at the Intercontinental or European Sass-Lippin' Championships will be in their future, or a spot inside the 2017 SASS RUMBLE.
Click here to vote a winner
---
European Sass-Lippin' Championship
Little Jimmy vs. AndyF1069 (c)
It all started when GM Little Jimmy used his authority to put himself in a title match against Andy. We later learned that Jimmy has several issues with Andy and his decision to make the match wasn't at all random. Jimmy feels as though Andy hasn't earned the right to be a SassleMania champion and has shown several signs of jealousy. They've had numerous encounters leading up to this thing, they even added a special stipulation to the match following a challenge from Andy. The winner will not only take home the European Sass-Lippin' Championship, they will also gain control of their opponent's profile picture until Dec 31, 2016.
Click here to vote a winner
Tag Team Sass-Lippin' Championships
McNeish Inc. vs. The League of Sass
Vote as Big Slim and GooberBM of McNeish Inc. try to take home SassleMania gold, by defeating Aftermath and Legend_Killer of The League of Sass, with TheLyontamer in their corner. Both teams are not only fighting for the Tag Team Sass-Lippin' titles, they're also fighting to prove who is the dominant faction on WV Forums.
Click here to vote a winner
El Canuck vs. Paul Nemer
A few requests for Paul Nemer to resolve some maintenance issues on the forum and add a new theme with a light background. It seems innocent enough. Somehow it lead to El Canuck being stripped of his Tag Team Sass-Lippin' Championship, then one of the most heated confrontations in SassleMania history. You might want to tuck the kids into bed early for this one.
Click here to vote a winner
Intercontinental Sass-Lippin' Championship
Red_And_Yellow vs. stonecoldnimrod vs. stigsyv1 vs. meta vs. SCXiao vs. isrs4life (c)
This match takes place inside the dreaded Sass Chamber. A sadistic structure in which Jimmy once used to imprison a wild Sassquatch. It is believed that the ghost of the Sassquatch still haunts the chamber. It's location hidden, not even the participants in the match know where they are. All they know is that they are currently inside the most terrifying place on earth.
Each man has taken a unique path to the Chamber. Red_And_Yellow did it by delivering pizzas. stonecoldnimrod got here by starting a PPV discussion thread. stigsyv1 secured his spot by running around in the nude and spending months in a mental health institution. isrs4life is here because he's the champ.
Will the champ retain or will we see a new Intercontinental Sass-Lippin' Champion crowned come the conclusion of SassleMania?
Click here to vote a winner
SilentBob w/ Helen Mirren vs. eobversion1 w/ Judi Dench
It's not SassleMania without celebrity involvement. These are not your grandma's celebrity guests, though. This one came about when SassleMania's fiercest film critic, Evan O'Brien took issue with Helen Mirren being announced a celebrity guest for SassleMania. Evan feels that Helen has no class and doesn't deserve to be here. This lead to Judi Dench joining Evan and SilentBob jumping in to defend Helen Mirren.
The feud has seen lot's of shenanigans. Plots and conspiracies. At one point Judi Dench even lost a finger.
Who will come out on top of this celebrity fueled rivalry?
Click here to vote a winner
World Heavyweight Sass-Lippin' Championship
Greg_McNeish vs. LondonChick62 (c)
Greg earned the right to challenge LC for her prestigious title by defeating 9 other men in the 2016 SASS RUMBLE. Along with his McNeish Inc. staff he plans on taking home SassleMania gold and has no plans to leave without. This rivalry has at times been quirky, at times dramatic. The breaking point of the feud seems to have been when Greg, honoring his angels, assaulted LC with her own hockey stick at a skating rink in front of a a group of young children. The assault nearly broke her spirit and has cost her nearly everything, but then she remembered that she was still the World Heavyweight Sass-Lippin' champ. Since that time she's been on a path to redemption, even introducing a new spiked hockey stick which she has already had an opportunity to test out on McNeish Inc. during the buildup to the big event.
Will we see a new World Heavyweight Sass-Lippin' Champion crowned here tonight, or will the champ send him back to the drawing board? Who will leave SassleMania II with the most prestigious title in the world?
Click here to vote a winner
Everyone has a say in the outcome of all of these matches. All you have to do is follow the links and vote.